Today our students agreed on two of the Vanguard challenges from last week as their focus areas. We started, however, by going over the key themes of the 10×10 brief photos which students brought in from during the week.
These photos showed lots of architecture and green spaces in the city, which could be used for good, while also showing some bad design choices too, which caused problems. All of these fed into the ideas for the chosen challenges. It was also noted that none of the photos showed people, or events.
The challenges carried forward were:
How do we make Aberdeen a 'cool' place for residents, students and visitors?
What will it take to make the people of the area fall back in love with Union Street?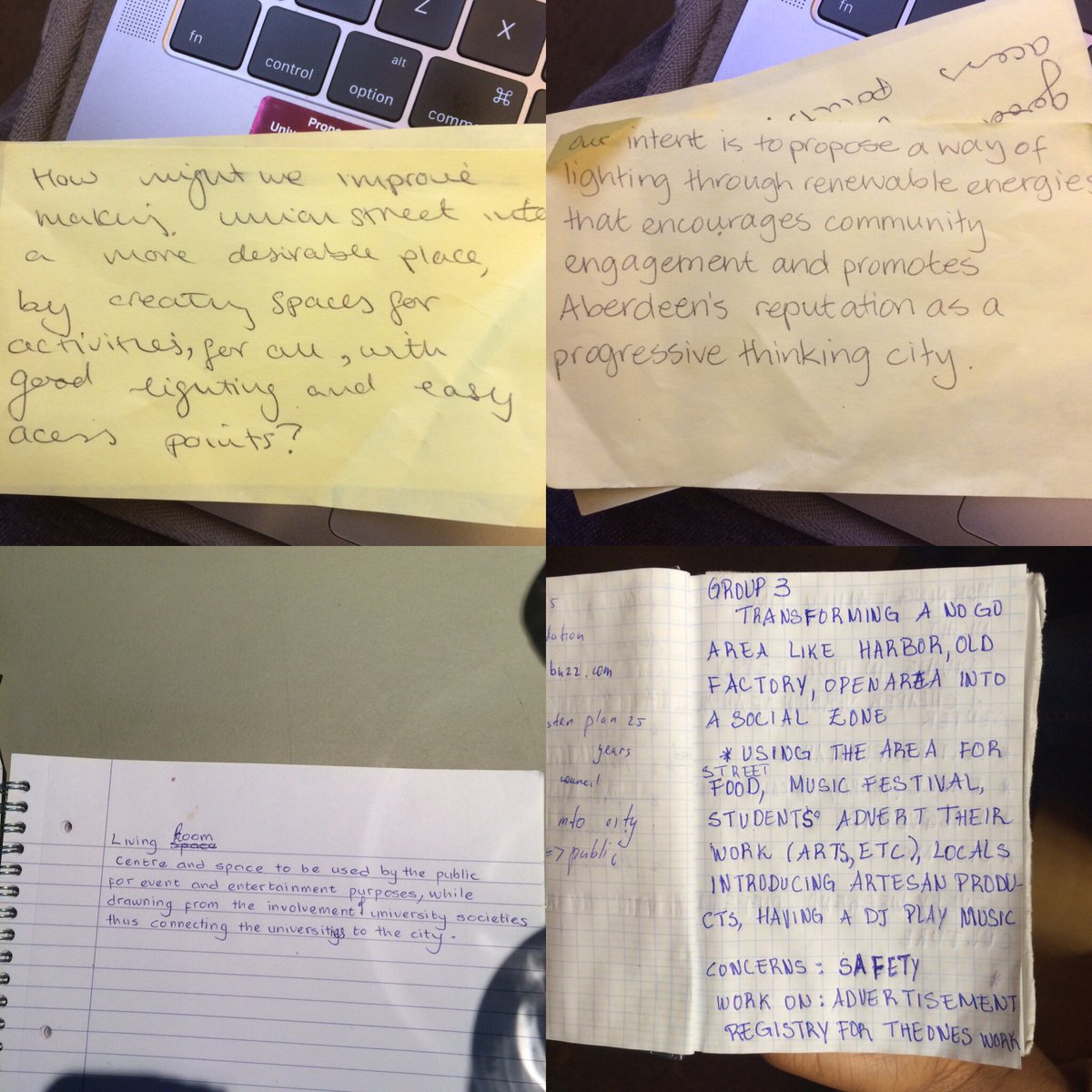 From this three teams focused on aspects of the first idea about 'cool Aberdeen', while one team explored ideas around improving Union Street. These challenges each team decided to use were:
How might we improve making Union Street into a more desirable place, by creating spaces for activities for all, with good lighting and easy access points?
How might we use renewable lighting to encourage community engagement, while promoting Aberdeen's reputation a a progressive thinking city?
How might we transform an area into a thriving social zone with art, street food and music, where students and residents can mix?
How might we create a 'living room' for student societies of both universities to offer public events and entertainment?
These will be interesting projects to encourage and develop over the term, and to see how they mix and mingle themselves given they overlap and feed on one another to some extent.